Contact Us
Mr T. Roberts,
Online Counseling,
The Doctors Surgery,
9 Mitchell Road,
Poole, Dorset,
BH17 8UE,
United Kingdom.

+44 7790 333 431
trev@onlinecounselingfast.com
Confidence is important in so many areas of our lives. Often people do not achieve goals within their reach or fulfill their true potential due to a lack of confidence.
Are you confident, or just composed?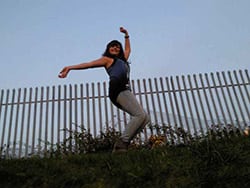 Composure is the ability to come across as confident, but without truly feeling at ease on the inside. In a sense, composed people are good actors.
The vast majority of people we treat with confidence issues are those who, after meeting them in the street and having a chat, would come across as the most confident and professional individuals you could meet. This doesn't mean they're confident – just merely composed!
Do you want confidence or certainty?
People often confuse the two. It's a fact that the sun will rise tomorrow – we do not need to be confident about this as it's a certainty. There are people who wish they had so much confidence they could remove risk and be certain, but by trying to remove risk, one paradoxically stamps out the possibility of gaining confidence. Confidence can only exist when there is risk.
It's sensible to reduce unnecessary risks, but it's the difficulty of accepting reasonable risk that we can help with. With therapy, you can learn to accept reasonable risk and really start to elop true confidence.
Depression and anxiety can also be symptomatic of a lower than ideal level of confidence. Those who are truly confident rarely suffer from depression or anxiety, and this is not a coincidence.
How can we help you?
Counseling can help you to focus on your natural talents and strengths – even if, right now, you don't realize you have them. It can help you reduce fear and accept reasonable risk, opening the doorway to real self-confidence and a new world of possibilities and potential.
Read what clients say about Online Counseling to discover how we've helped countless individuals just like you.